Musician, Piano Teacher and Accompanist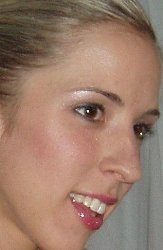 When I was a little girl, my parents gave me a gift I would cherish most for the rest of my life - music lessons.
Since then, my professional and personal life has been filled with music and sharing the joy and emotion it evokes with family, friends, students and strangers. Whether it be listening to the radio, learning to play an instrument or giving your child the opportunity to do so, joining a choir or band, studying music at a higher level, composing songs or simply singing in the shower, I encourage you to add the beauty of music into your life.
Music has transformed my life. I hope, through this website, to inspire you to take up or continue with an instrument, especially if that instrument is a piano.