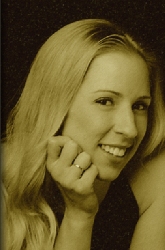 Catherine began her musical adventures on a toy keyboard when she was five years old, and started formal lessons at age seven.  She completed her Licentiate Diploma for the piano (including Grade 8 theory requirements) with the Australian Guild of Music Education and has been teaching the piano since 2000.
Catherine provides both practical and theory lessons for beginners through to more advanced students, and is currently teaching students privately and at John XXIII College in Perth, Western Australia. Catherine has experience in teaching 'music for fun' as well as preparing and entering students for practical and theory exams, where many of her students have received top marks and awards for their results. She also enters students into festivals and competitions and holds an annual end-of-year piano concert.
Catherine is the director of a twelve-hand piano ensemble and arranges music for them. She has written music theory and general knowledge books and enjoys composing. Some of her compositions include the anthem for St Peter's Primary School, the Shire of Bayswater and the song she walked down the aisle to at her wedding.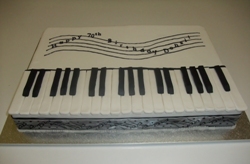 Catherine has accompanied students and performers for over fifteen years for events such as exams, concerts, musicals, weddings, funerals, and other functions. She provides music for the early morning mass at St Joseph's Church in Subiaco.
Catherine also plays the oboe and has completed a Bachelor of Science (Physiotherapy) with Honours. She lives in Perth, Western Australia with her husband Mike and enjoys spending time with family and creating wedding and special-occasion cakes.